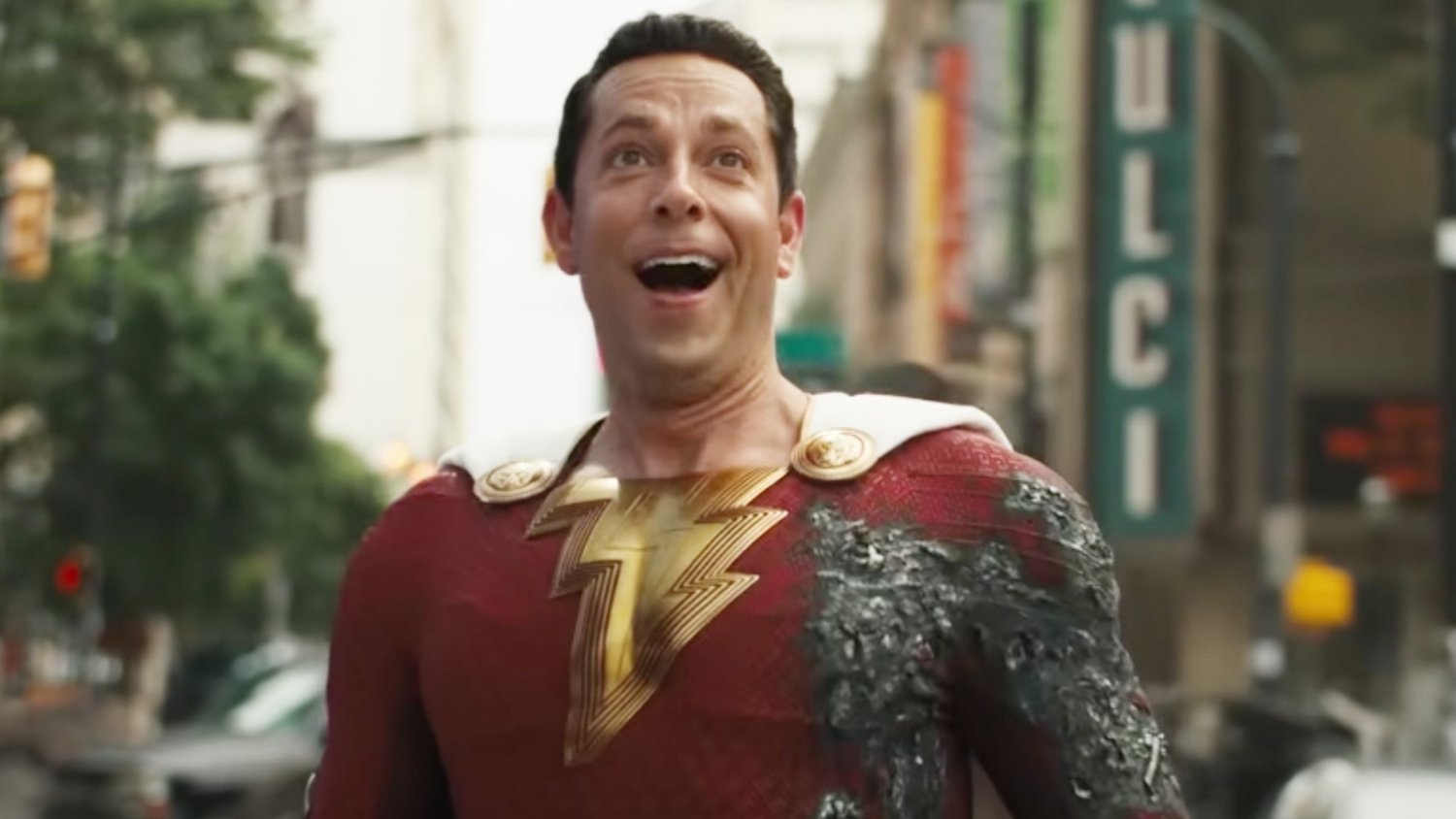 Shazam! Fury of the Gods did not perform well at the box office with its $30.5 million opening. That was far below what the studio was expecting and it's looking like the film faces a big financial loss. The film cost the studios $110 million to make and another $100 million was spent on marketing.
There are a lot of Zack Snyder fans that are celebrating the fact that the Shazam! sequel is a failure. Why did they want the movie to fail? Apparently for revenge against Warner Bros. for dropping Snyder's DC Universe. Zachary Levi noticed this on Twitter with one fan writing to him:
"There is no denying that at the moment there are many Snyder fans who are happy for the failure of your film and many of them wish that everything that is to come fails just for not continuing with the films of their director."
Levi responded addressing the Snyder fan hate, but believes that the marking of the film was the bigger issue. He wrote in response:
"This is also true. Sad, but true. How much that actually affects the box office is anyone's guess. But I think the biggest issue we're having is marketing. This is a perfect family movie, and yet a lot of families aren't aware of that. Which is just a shame."
I'm not really sure the marketing was the issue either. WB marketed the hell out of the film, and I think people were well aware that Shazam! is a movie that the whole family could watch together. Obviously, the interest just wasn't there for it. Levi went on to clarify his thoughts on Snyder fans saying:
"I have no issue with Snyder fans. Heck, I've been to nearly all his movies myself. My issue is with anyone who wishes to destroy something, simply because it's not what they want. That comes from hate, not love."
He makes a good point there. I don't get all the hate, but it's out there! It seems to go against all of the reasons why they say they love Snyder's films. Regardless, I'm pretty sure we won't be seeing another Shazam! movie for a while, if ever. Shazam!: Fury of the Gods director David F. Sandberg is definitely looking to move on and isn't planning on directing another superhero film anytime soon. He said:
"On Rotten Tomatoes I just got my lowest critic score and my highest audience score on the same film. I wasn't expecting a repeat of the first movie critically but I was still a little surprised because I think it's a good film. Oh well."

"As I've been saying for a while now I'm very eager to go back to horror (as well as trying some new things). After six years of Shazam! I'm definitely done with superheroes for now. One thing I've really been looking forward to is disconnecting from the superhero discourse online. A lot of that stresses me out so much and it will be nice not having to think about that anymore."
What are your thoughts on all of this?
#celeb #celebrity